OASNP Annual Conference – it was Good!
By: Jené Wilson, OASNP Past President, Cuyahoga County
The OASNP Annual Conference was held February 28-29, 2020, at Mohican State Park Lodge and Resort.  This was at least the 20th conference since the founding of the OEA special ed department. As usual, the agenda included several speakers, a Friends of Children and Public Education (FCPE) drive, a Friend of OASNP Award presentation, a beautiful location, good food, and a fun happy hour.
About fifty members working with people with special needs around the state attended the conference. This included those who work with students in local school districts, those working with children and adults in county boards of developmental disabilities, as well as several retirees with former lives in special needs work.
All three OEA officers were present at the conference and shared greetings and statewide news with the members in attendance. Scott DiMauro, OEA President, greeted members Friday night and talked about how he has seen OASNP evolve over the years while maintaining the goal of ensuring that people with disabilities have what they need to succeed.
A variety of topics, both Association and professional, were covered over the weekend. Ellen Adornetto, OEA Education Policy and Practice, reviewed the changes to the Code of Conduct, which impacts teachers, paraprofessionals, coaches and administrators. Kathy McKinley, OEA Legal Services, did her usual good job of explaining what is new legally in the world of Special Education. She covered Positive Behavior Intervention and Supports (PBIS) use in schools and the importance of behavior plans for students who are struggling. April Walsh, from the Columbus Education Association, expanded on this topic with more in-depth information on developing those plans and the use of proven behavior strategies.
Matt Dotson, OEA Lobbyist, discussed the latest on the legislative front in education. There was a successful FCPE drive throughout the conference that netted $908.
The Friend of OASNP Award was presented to Bob Matkowski, OEA Organizer and long-time OASNP advisor. Bob has been with the organization for years, guiding it through transitions and helping make the best decisions possible for the membership.
Members in attendance also heard reports about the Ohio's New Educators (ONE) group from Rachel Grabowski; and about the OEA Special Education Work Group from Hank Haynes, Work Group member and retiree from Cuyahoga County Board of DD.
The weekend ended with a membership meeting, where members voted to amend the Constitution to change the make-up of the OASNP Executive Committee to better reflect the evolving membership. Elections were held for all officers for the next two years.
The conference, though very busy, is always a huge hit with those who attend, with 94% rating it as "excellent" and giving many positive comments. Check the OASNP website, http://oasnp.ohea.us for more photos from the conference. All OEA members are welcome at the conference, so consider being part of it next year.
_________________________________________________________________________
OASNP 2020 ANNUAL SPECIAL EDUCATION CONFERENCE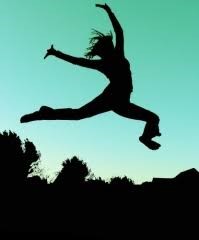 This year's theme: Leaping Into the Future
Reserve your room by February 24th for the OASNP Group rate at the Mohican State Park Resort and Conference Center (see below.)
Download and mail your OASNP 2020 Conference Registration form by February 24th
Or register online with a credit card on our Online PayPal OASNP Conference Registration page (see below.)
Registration Forms for the 2020 Conference will be mailed to all OASNP members in January.
For questions or more information, use our Contact Us page and we will get back to you quickly.
Are you new to OASNP in the last two years?  Mark "YES" on your registration for a chance to receive a conference scholarship!
The Ohio Association of Special Needs Professionals Annual Conference will be Friday and Saturday, February 28-29, 2020, at the Mohican State Park Resort and Conference Center, 4700 Goon Road, Perrysville, OH 44864.  Directions can be found at http://www.mohicanstateparklodge.com/.
The content of the conference will appeal to Special Educators and Support Staff in Pre-K-12 School Districts as well as County Boards of DD.  NEOEA members may apply for an NEOEA 2020 OASNP Scholarship Application for registration, mileage and lodging.
Bring ideas for OASNP Local Grants, as experienced members will be available to help you fill out the application.  See the Grants page for sample grants that might work in your local.
Certificates of attendance will be issued at the conclusion of the conference.  Ohio Department Education and Developmental Disabilities Professional Development Units are pending.
SCHEDULE OF EVENTS:
Friday, February 28, 2020
  5:00     Registration
  6:00     Dinner
  7:00     Welcome and Greetings
                    Christina West, OASNP Chairperson
                    Scott DiMauro, OEA President

  7:15     ODE Educator Code of Contact (NEW)
                   Ellen Adornetto, UniServ Education Policy
                   & Practice Consultant
   7:45     Kick-off FCPE Drive,
Bob Matkowski, UniServ Organizer
8:00       Social Hour and Networking
Saturday, February 29, 2020 
  8:00     Breakfast
  9:00     Legal Update
                   Kathy McKinley, OEA Plan Attorney
10:30     Break – Hotel Check Out
  1:00     Legislative Update
                   Matt Dotson, OEA Lobbyist
12:00     OEA Special Education Work Group Update
12:30     Lunch
  1:30     Behavior Plans: Practical Information

                   Izetta Thomas,  Columbus Education Association
  2:30     OASNP Annual Meeting: Elections; C&B Amendments

  3:30     Wrap-up – Stay-to-the-End Raffle
 Door Prizes!  —  Friends!  —  Fun!
REGISTRATION:
Registration is limited – register early!  Registration cost will be $35.00 for members and $45.00 for non-members who are eligible to be members, which will also cover the cost of joining OASNP for one year.  Admission to all sessions, meals, snacks and two complimentary beverages from the lounge are included with registration.  Guests are welcome for $70 to cover the cost of meals.
Register by February 24th using the OASNP 2020 Conference Registration form or our Online PayPal OASNP Conference Registration page, using a credit card or PayPal. Conference cancellations will be accepted until February 24th.  Anyone who does not cancel by then and does not attend will be billed the cost of the meals.  Room reservations must be made separately.*
*LODGING: by February 24th
Each participant must reserve their own lodging.  The OASNP group rate is $103, plus tax, for a single or double room.  If you need an ADA room or a room close to the activities, indicate that to the reservation specialist when you book you room. Contact Mohican Resort to make room reservations by February 24th at 1-800-AT A PARK.  Mention you want rooms in the OASNP room block.
Questions?  Contact:
Christina West – cwest@oasnp.org – 330-540-5959
Nikki Nadasky – nnadasky@oasnp.org – 330-718-3827.
See what we did last year.  Go to the OASNP 2019 Annual Conference page.