OADDP 2018 ANNUAL CONFERENCE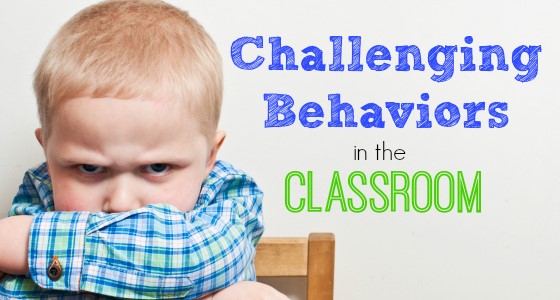 Thank you to our presenters for providing copies of their handouts:
Russ Harris – Political Action – Campaign 2018
Kathy McKinley – Employee Work Product and Pubic Records – Legal Update
Daria DeNoia – Legislative Update – Legislative Update
Daria DeNoia – Turning Challenging Behaviors Into Opportunities
This year's theme: Turning Challenging Behaviors into Opportunities
Reserve your room by February 26th for the OADDP Group rate at the Mohican State Park Resort and Conference Center (see below.)
Download and mail your OADDP 2018 Registration form by March 1st or register online with a credit card on our Online PayPal OADDP Conference Registration page (see below.)
Registration Forms for the 2018 Conference will be mailed to all OADDP members in January.
For questions or more information, use our Contact Us page and we will get back to you quickly.
Are you new to OADDP in the last two years?  Mark "YES" on your registration for a chance to receive a conference scholarship!
The Ohio Association of Developmental Disabilities Professionals Annual Conference will be Friday and Saturday, March 2-3, 2018, at the Mohican State Park Resort and Conference Center, 4700 Goon Road, Perrysville, OH 44864.  Directions can be found at http://www.mohicanstateparklodge.com/.
The content of the conference will appeal to Special Educators in Pre-K-12 School Districts as well as County Boards of DD.  NEOEA members may apply for an OADDP Scholarship Application 2018 for registration, mileage and lodging.
To expand its focus and to also address the needs of Pre-K-12 special education staff, OADDP will be considering a name change to OADDP – Ohio Assn of Special Needs Professionals with revisions to the Mission and Strategic Goals at the annual meeting.  Election of Officers will also occur.
Bring ideas for OADDP Local Grants, as experienced members will be available to help you fill out the application.  See the Grants page for sample grants that might work in your local.
Certificates of attendance will be issued at the conclusion of the conference.  Ohio Department Education and Developmental Disabilities Professional Development Units are pending.
SCHEDULE OF EVENTS:
Friday, March 2, 2018
  5:00     Registration
  6:00     Dinner
  7:00     Welcome
               Christina West, OADDP Chairperson
               OEA Officers
  7:15     Kick-off FCPE Drive
                   Russ Harris, OEA  Education Research Development Consultant
                   Bob Matkowski, OEA Organizing
  8:00     Social Hour and Networking
 Saturday, March 3, 2018
  8:00     Breakfast
  9:00     Legal Update
                   Kathy McKinley, OEA Plan Attorney
10:30     Break
10:45     Legislative Update
                  Daria DeNoia, OEA Education Policy & Practice
11:30     Lunch – Hotel Check Out
12:30     Guest Speaker
                  Kathie Maximovich, Parent of Adult with Autism
  1:00    Keynote Presentation
             "Turning Challenging Behaviors into Opportunities"
                   Daria DeNoia, OEA Education Policy & Practice
  2:30    OADDP Annual Meeting, Officer Elections, and  
                   C&B Amendment – OADDP name change
  3:30     Wrap-up
               Stay-to-the-End Raffle
 Door Prizes!  —  Friends!  —  Fun!
REGISTRATION:
Registration is limited – register early!  Registration cost will be $25.00 for members and $35.00 for non-members who are eligible to be members, which will also cover the cost of joining OADDP.  Admission to all sessions, meals, snacks and two complimentary beverages from the lounge are included with registration.  Guests are welcome for $65 to cover the cost of meals.
Register by March 1st using the OADDP 2018 Registration form or our Online Registration page, using PayPal or a credit card.  Conference cancellations will be accepted until March 1st.  Anyone who does not cancel by then and does not attend will be billed the cost of the meals.  Room reservations must be made separately.*
*LODGING: by February 26th
Each participant must reserve their own lodging.  The OADDP group rate is $99, plus tax, for a single or double room, $109.00 for queen or king.  If you need and ADA room or a room close to the activities, indicate that to the reservation specialist when you book you room.  Contact Mohican Resort to make room reservations by February 26th at 1-800-AT A PARK.  Mention you want rooms in the OADDP room block.
Questions?  Contact:
Christina West – cwest@oaddp.org – 330-540-5959
Nikki Nadasky – nnadasky@oaddp.org – 330-718-3827.