OASNP ANNUAL CONFERENCE 2021
We Can Do Anything –  Virtually!
OASNP 2021 Conference Docs and Links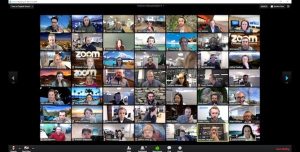 The Ohio Association of Special Needs Professionals
Annual Special Education Conference will be Saturday, February 27, 2021, on Zoom at 9:00 AM

Join us for a Virtual Happy Hour
Friday, February 26, 2021, 7:00-8:00
The content of the conference will appeal to all OEA members involved in Special Education in Pre-K-12 Local Districts as well as County Boards of DD.
Certificates of attendance will be sent at the conclusion of the conference.
---
Registration:
Register in advance for Friday and/or Saturday:
The Conference Registration Link has been sent to all OASNP members.  Please check your email or US Mail.

Registration is required with no cost for OASNP members.
Not yet a member?  Download an OASNP Continuing Membership form, just add $10 to your OEA annual dues.

---
New Format – Same great information
 Friday, February 26, 2021
   7:00 – 8:00           Virtual Happy Hour
 Saturday, February 27, 2021 – UPDATED

  9:00         Welcome, Greetings, & Updates – Christina West, OASNP Chairperson
  9:15          Listening Circle: Common Issues –
                          Daria DeNoia, UniServ Education Policy & Practice Consultant
10:00          Kick-off FCPE Drive –
                          Isabel Bozada-Jones, Political Advocacy Consultant
10:15          Legal Update – Kathy McKinley, OEA Plan Attorney
11:45          Legislative Update – Melissa Clark, OEA Lobbyist
12:45          Collaboration in Transition Planning –
                          Sue Beck, Ohio Center for Autism & Low Incidence (OCALI)
  2:00         OASNP Annual Meeting
  2:45          Wrap-up – Stay-to-the-End Raffle
---
Christina West – cwest@oasnp.org – 330-540-5959
 Nikki Nadasky – nnadasky@oasnp.org – 330-718-3827
Questions? Try our Contact Us page.
Download the OASNP Registration 2021 flyer.